A retreat is an intentional time of 'withdrawal' from the pressures and patterns of routine life dedicated to the rest and renewal of one's spirit. A retreat is a time and space focused entirely on spiritual wellbeing and re-connecting with self and God, often guided by a theme like creation or Benedictine spirituality. An experienced leader guides the retreat, offering a mix of input and time for personal reflection.
The duration, location and nature of retreats varies depending upon the needs of those seeking retreat and retreat leaders. Some retreats are silent, some involve much conversation. A retreat can be one day at a local site of cultural or spiritual significance, or two weeks at a residential Retreat Centre or Monastery.
Register now as places are limited!
An amazing opportunity to experience world class spiritual nourishment, in gorgeous surrounds overlooking Moreton Bay! Be cared for the whole time – no cooking, no cleaning… no "To Do List". Just you seeking your true self in peace and silence! Register by emailing:
admin@pacecommunity.org.au
.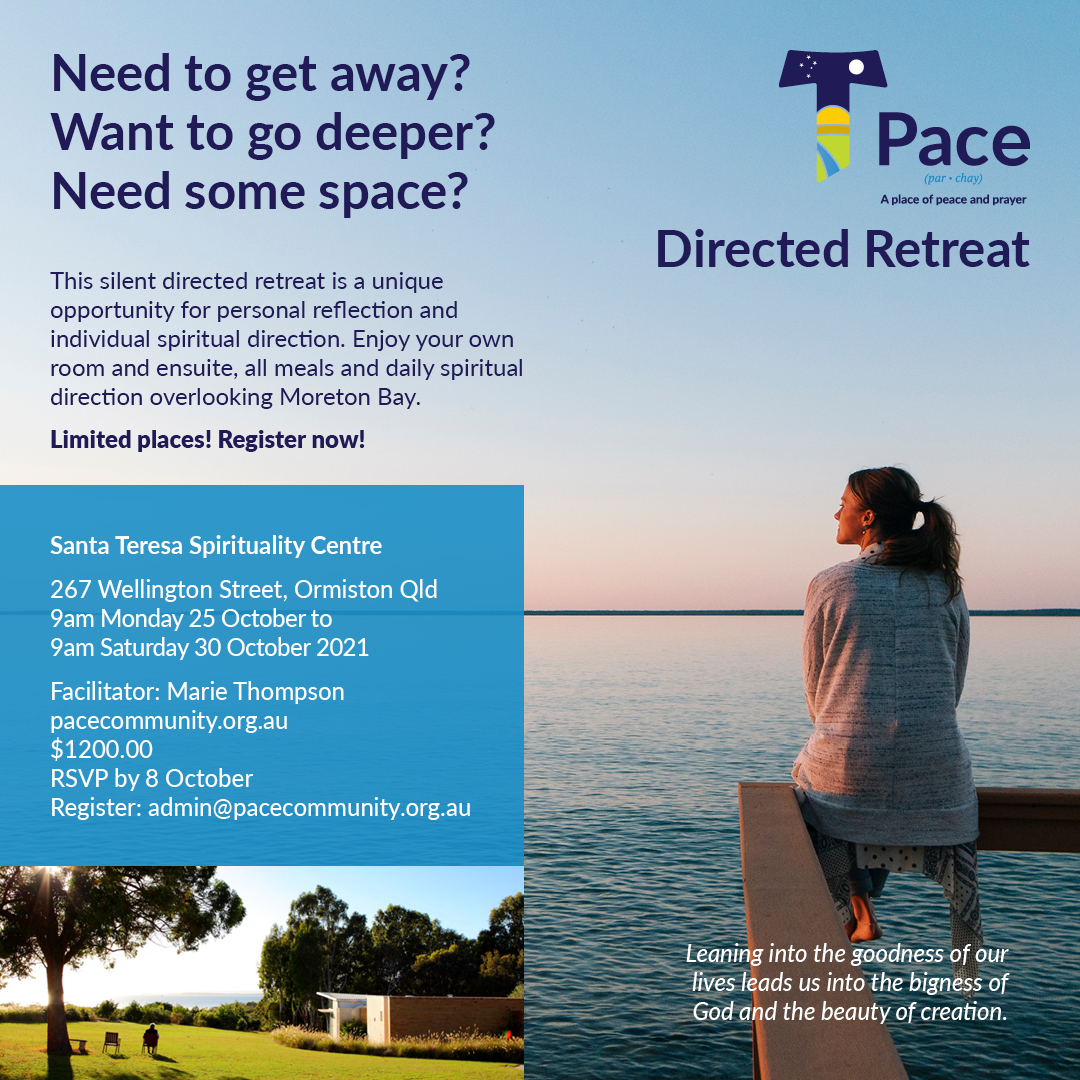 No upcoming events found that match your selection, please check again at a later date.